The Edinburgh Realty eNewsletter
Issue #71 | February 2019
Archive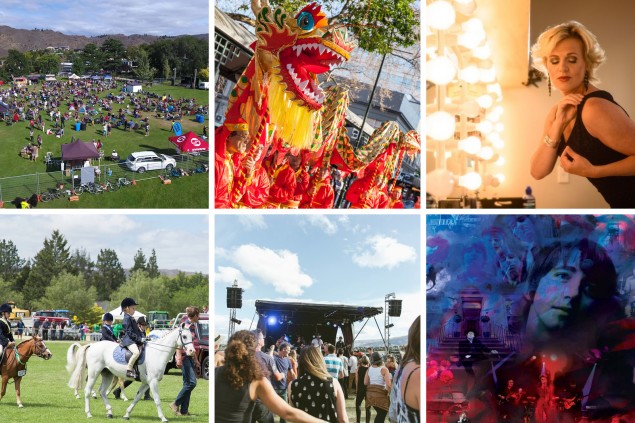 What's on: Celebrate summer this February in Otago
Otago gets festive in February with live entertainment for all.
Enjoy sunshine, live music and local brews this Saturday afternoon at the Central Otago Craft Beer Festival in Alexandra.
On Tuesday evening, celebrate the Year of the Pig at the Chinese Garden with dancing dragons and lions and a parade from the Octagon. From dancing dragons to divas, celebrate the talents of Shirley, Dusty, Barbra, Judy, Doris, Peggy, Dolly, Madonna and Edith – in Legendary Divas on 8 February at the Coronation Hall Mosgiel. On 9 February bring the family and browse the stalls and festivities at Dunedin's Thieves Alley Market Day.
Get your pony fix at the Central Otago A&P Show on 16 February in Omakau. Enjoy craft and trade displays, equestrian competitions, woodchoppers and shearers chopping and shearing, and live music from country gal, Jodi Direen.
For a different sound in Central, head to the River Range Music Festival in Cromwell for Salmonella Dub, Beast Wars, K+Lab, Kylie Price, and more.
On 20 February, join the crowd to cheer on the Blackcaps as they take on Bangladesh at the University Oval.
February may be short but the road is long for touring UK band The Hollies. Sing along to favourites "He ain't heavy, he's my brother" and "Long cool woman in a black dress" on 26 February at the Dunedin Town Hall.
Central Otago Craft Beer Festival: Pioneer Park, Alexandra – 2 Feb
Chinese New Year: Octagon/Chinese Gardens – 5 Feb
Legendary Divas: Coronation Hall Mosgiel – 8 Feb
Thieves Alley Market Day: Dunedin – 9 Feb
Central Otago A&P Show: Omakau Domain – 16 Feb
River Range Music Festival: Cromwell Racecourse – 16 Feb
Blackcaps vs Bangladesh: University of Otago Oval – 20 Feb
The Hollies: Dunedin Town Hall – 26 Feb
L to R: Central Otago Craft Beer Festival, Chinese New Year - Dunedin Chinese Garden, Ali Harper in Legendary Divas, Central Otago A&P Show, River Range Music Festival, The Hollies - The Road Is Long Tour