Edinburgh Realty Premier Art Awards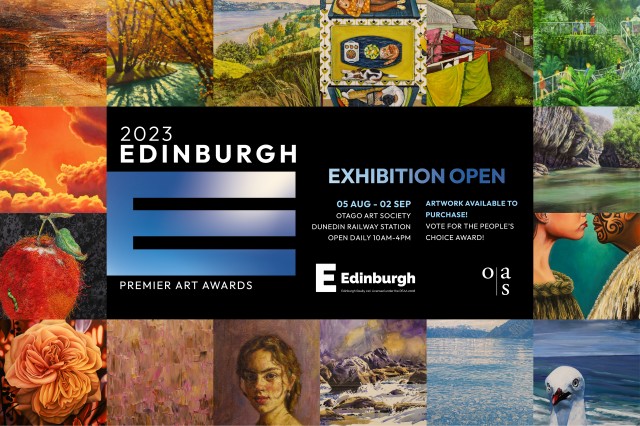 Exhibition open to public 30 July - 27 August
We are excited that the 15th annual Edinburgh Premier Art Awards are go! Edinburgh is proud to support the arts in Otago and this is our premier event of the year.
The public exhibition of works will run from the 30th of July till the 27th of August, and will be held at the Otago Art Society in the Dunedin Railway Station. This will be your chance to vote for the People's Choice Award with the $500 prize to be announced at the close of the exhibition!
Check out the winners from this years awards below.