The Edinburgh Realty eNewsletter
Issue #88 | August 2020
Archive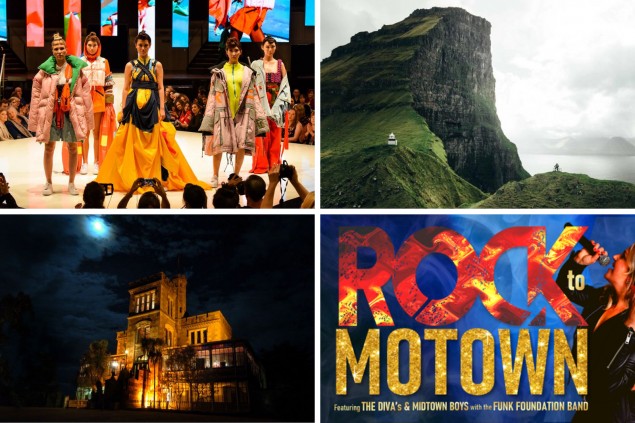 What's on – August in Otago
Live music, great food, bikes, fashion and rugby – you'll have a ball this month, so get your tickets, get your gear on and get out there!
Support Breast Cancer Cure research and pick up something fabulous for your wardrobe at Fashion for a Cure. View the latest collections from top New Zealand designers, have a wee bid, and enjoy a lovely evening at Emerson's Brewery, Wednesday 5 August. On Friday 7 August, don your latest acquisition and sashay down to the Otago Polytechnic for more fashion fun - the iD International Emerging Designer Awards 2020. In a world first, see the 32 finalists' collections in a video premiere – filmed during lockdown on location in 14 countries – followed by the announcement of this year's winners.
Love to ride your bicycle? Get along to the Rialto Cinemas on Wednesday 12 August for the Big Bike Film Night. You'll find biking action, drama, humour and inspiration in this showcase of the world's best cycle-centric short films.
What's on the Goggle-Box? Find out 13-22 August at Musical Theatre Dunedin's 53rd Theatre Restaurant. Enjoy a three-course meal and get humming to the great theme tunes and jingles of New Zealand TV, performed in a fun, fast-moving show. Then turn up the volume with Rock to Motown – heart-pounding rock anthems and Motown hits performed live on stage, 14-15 August at the Mayfair Theatre.
The Pulse Energy Highlanders have two home games this month – on Sunday it was the Blues and on 15 August they play the Hurricanes – grab some mates, watch the live action and cheer on our boys from the stands. Finally, catch the ball before winter ends – dress up and dance the night away at the Larnach Castle Annual Winter Ball, Friday 28 August.
L to R (Top) iD International Emerging Designer Awards 2020, Big Bike Film Night (Bottom) Larnach Castle Annual Winter Ball, Rock to Motown