The Edinburgh Realty eNewsletter
Issue #60 | March 2018
Archive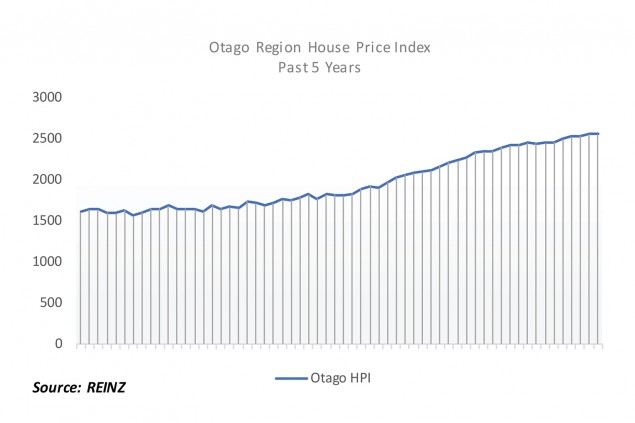 House prices driven by strong regional growth
Otago was one of two regions to experience record prices during January, according to the latest Real Estate Institute of New Zealand (REINZ) data.
The median house price for New Zealand increased by 7% to $520,000, up from $485,500 in January 2017. The wider Otago region was up 33% to $475,000. The other record region was Hawke's Bay – up 18% to $438,000.
REINZ Chief Executive Bindi Norwell says Otago's record price was driven by a strong increase in Clutha and the Central Otago District – up 53% and 39%, respectively.
New Zealand-wide, the number of properties sold during January increased by 3%, compared to January 2017.
Norwell says January can be a quiet month for the industry, with people at the beach or bach. "However, clearly the warmer weather has helped sales, as it's the first time we've seen a positive year-on-year sales increase in seven months.
"There were some really positive figures from around the country, with 11 out of 16 regions experiencing an increase in sales when compared to the same time last year."
Dunedin
One-hundred-and-thirty-three properties sold in Dunedin city during January 2018, compared to 125 in January 2017. The median price was $365,000, compared to $326,000 12 months earlier – a 12% increase.
Commentators say listings are up and they anticipate marketing pricing remaining steady with some potential gain. They report a strong turn out of first-home buyers since Christmas, but note the 20% deposit requirement is still a constraint.
Central Otago
Central Otago's January 2018 median price was $560,000 from 33 sales, compared to $365,000 from 36 sales in January 2017.
Commentators say more people are attending open homes, compared to previous months – an indication the market is picking up, post election.
Photo caption: The REINZ House Price Index (HPI) measures the changing value of property in the market.
Data courtesy of REINZ