The Edinburgh Realty eNewsletter
Issue #84 | March 2020
Archive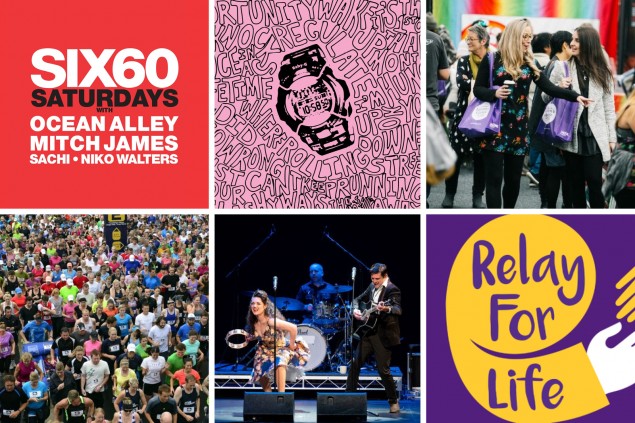 What's on: March in Otago
Live shows from country to fringe, sport, fun runs and a lifestyle expo - get into these fabulous events this March!
This Saturday, welcome Six60 home to the final show in their national Saturdays tour at the Forsyth Barr Stadium. The following Saturday, relive the music and the love story of "Leaving Jackson" the Johnny Cash and June Carter show, performed by Jeff Carter and Brooke McMullen at the Regent. On Wednesday 18 March, sample the delights of the Fringe Festival opening showcase. Take your pick from the smorgasbord of shows running over the next ten days and nights. Keen to get moving? Choose a 4km or 10km route in the Surf to Stadium Fun Run and Walk from Kettle Park to Forsyth Barr Stadium, Sunday 15 March. Then get ready to Relay for Life - on 21-22 March at Anderson Park in Cromwell, and 28-29 March at the Caledonian in Dunedin. Get a team together for 24 hours of fun and inspiration in a festival atmosphere, while socking it to cancer.
On 21 March, cheer on the Highlanders against the Lions at the Forsyth Barr Stadium and on 28 March get the family along to the afternoon battle between mainlanders - Highlanders vs Crusaders. March is a great month for cricket too! Take the day off and watch the Blackcaps playing Australia on Tuesday 24 March at the University of Otago Oval. Finally, grab some mates and head to the Dunedin Women's Lifestyle Expo, 28-29 March at the Edgar Centre. Pamper yourself, try something arty or delicious, and score a goodie bag!
Six60 – Forsyth Barr Stadium: 7 March
Leaving Jackson - The Johnny Cash and June Carter Show – Regent Theatre Dunedin: 14 March
Fringe Festival: 19-29 March
Surf to Stadium – Kettle Park: 15 March
Relay for Life Central Otago – Anderson Park: 21 – 22 March
Relay for Life Dunedin – Caledonian: 28 - 29 March
Highlanders vs Lions – Forsyth Barr Stadium: 21 March
Blackcaps vs Australia T20 – University Oval: 24 March
Highlanders vs Crusaders – Forsyth Barr Stadium: 28 March
Dunedin Women's Lifestyle Expo – Edgar Centre: 28 – 29 March
L to R (Top) Six60 - Forsyth Barr Stadium, Play:Ground - Thief - Fringe Festival, Dunedin Women's Lifestyle Expo (Bottom) Surf to Stadium, Leaving Jackson - The Johnny Cash and June Carter Show - Regent Theatre Dunedin, Relay for Life