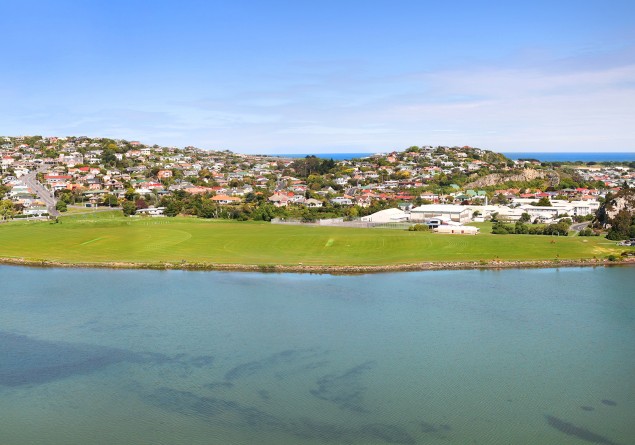 Musselburgh is a sunny suburb located in the southeast of the city centre, at the narrowest point where the Otago Peninsula joins to the rest of the South Island.
Taking its name from the similarly named town in Scotland, Musselburgh's most distinctive feature is a rocky outcrop called Musselburgh Rise, which rises prominently above the eastern end of "The Flat", the local name for the broad coastal plain which stretches across the suburbs of Saint Kilda and South Dunedin.

Musselburgh is an easy 5 - 6 minute drive to the central city, University, and Hospital, 5 - 6 minutes drive to local beaches, right at the beginning of the Otago Peninsula and within 2 - 5 minutes walking distance of other amenities.

The rise lends its name to the suburb's main street, Musselburgh Rise, which contains the suburb's small retail area, consisting of a dairy, a takeaway shop, hairdresser, doctor, dentist, pharmacy, fish shop and a florist. This shopping area and the southern flank of the Rise is sometimes considered a separate suburb, Sunshine, formerly known as Goat Hill.

The northern side of the Musselburgh Rise is skirted by another main thoroughfare, Portobello Road. This road joins with the southern end of Portsmouth Drive close to the northeastern point of the rise, and continues across the causeway at Andersons Bay Inlet. Close to the junction is a large memorial stone to the Taranaki Māori prisoners of the New Zealand Land Wars who were transported south to Dunedin, many of whom constructed the causeway and much of Dunedin's foreshore roads as forced labour. A branch railway ran along Portobello Road in this area from the 1870s until 1912, and rail links continued to the suburb until the track were lifted in 1928.

Close to the eastern edge of the rise is one of Dunedin's main secondary schools, Bayfield High School. This school lies close to the boundary of the suburbs of Musselburgh and Andersons Bay. The top of Musselburgh Rise includes several larger homes, notably including Belmont, built in the 1860s for politician and newspaper editor William Cutten. Belmont was later owned by Sidney Neill, and became famed for its gardens Neill was the son of Percy Neill, founder of Neill & Co, which was to become New Zealand's largest importer of spirits.
Image courtesy of Open2View
Published: November 2013