The Edinburgh Realty eNewsletter
Issue #96 | April 2021
Archive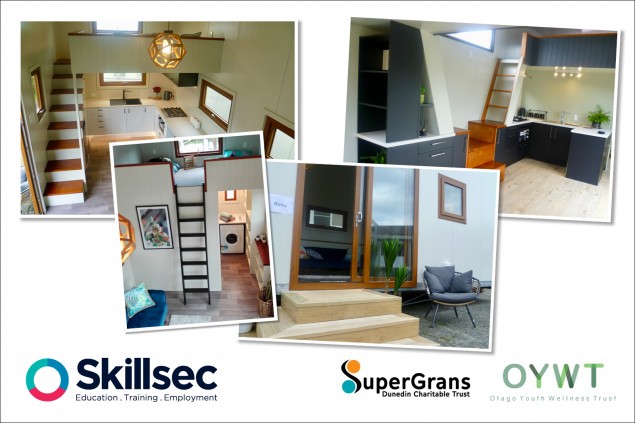 Skillsec Tiny Homes under the hammer
We are proud to support the Skillsec Tiny Homes Auction. For more than 28 years Skillsec has been helping our community gain the skills, confidence and qualifications needed to pursue employment, a career or further training.
On 17 April, Edinburgh Realty agent and auctioneer Noel Jenkins will call the auction for two tiny homes built by Skillsec students. The homes have been built to be fully transportable for flexible and sustainable living.
Profits from the sales will be donated to local charities, SuperGrans and the Otago Youth Wellness Trust.
SuperGrans offers free support to people needing new skills and knowledge to become independent and thrive in today's world, from cooking, gardening and budgeting to literacy, numeracy and basic communication.
Otago Youth Wellness Trust is a free support service for 11 - 18 year olds needing help with issues affecting their wellbeing, including health, education, sexuality, whanau relationships, mental wellbeing, welfare and justice.
The Skillsec Tiny Homes Auction will take place at Skillsec, 14 Bridgman Street, with viewings at the following times:
Open home: 10 April, 1pm - 3pm
Open day: 14 April, 10am - 3pm
Auction: 17 April, 1pm