The Edinburgh Realty eNewsletter
Issue #120 | April 2023
Archive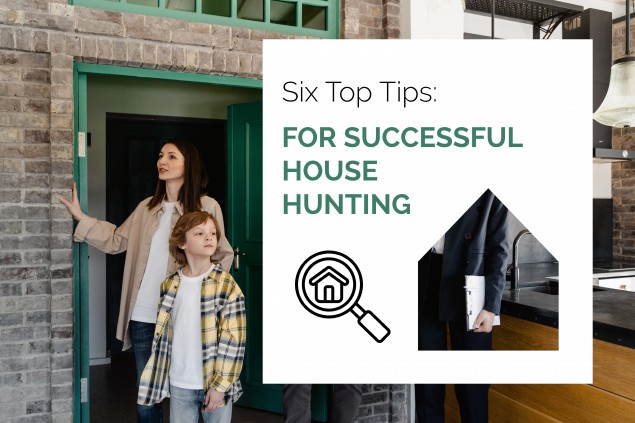 Six top tips for successful house hunting
Hunting for your dream home is exciting - exploring new neighbourhoods, properties, rooms and decor, while imagining yourself in your new place. It can also be nerve-wracking, with so many hopeful hearts set on the same home. Avoid heartache and stay in the hunt with our six top tips for successfully tracking down your new home.
Match your list to listings. Make a checklist to focus your time and energy on potential properties that suit your lifestyle and finances. Think about what you need in a home and write down your non-negotiables, then match your list to the most promising listings.
View, view, view! Visit as many of those listings as you can. Viewing in person is crucial to understanding what a home has to offer. Turn up, take a look with your own eyes and get a feel for the places you are interested in. Make open-home viewings your new weekend mission.
Ask away. There's no such thing as a silly question when purchasing a property. Ask the agent everything you can think of, to help you with your decisions. It also gives agents a sense of what you're after, so they might keep you in mind when more suitable properties come on the market.
Know your sweet spot. Avoid heartbreak by getting pre-approved for a mortgage before targeting open homes. A realistic picture of your budget means you'll know how high to aim, so that when cupid's arrow strikes, it will be on a property within your reach.
Take notes. Avoid open home "blur", by jotting down your impressions of each one as you go. Note any questions or details and collect all the brochures, to help you remember each place when you get home.
Bring the search to you. Every week now, the number of new listings increases, making it hard to keep up. Put property alerts and social media to work for you, by signing up to a range of portals. When a suitable property hits the market, you'll be in the know.
Follow us on social media for fresh listings, property market news and info. Find us @edinburghrealty on Facebook and Instagram.
Sign up here for Edinburgh property alerts.