The Edinburgh Realty eNewsletter
Issue #69 | December 2018
Archive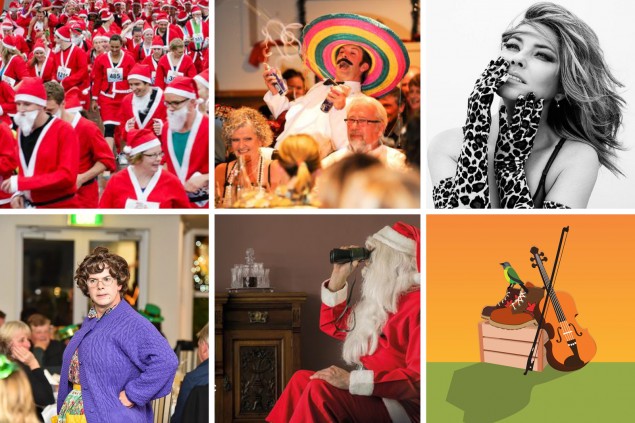 What's on: December in Otago
It's officially the silly season - time to hoist the decorations, fa-la-la-la-la merrily around the tree, then head out for some Christmas cheer.
Join the Great NZ Santa Run/Walk fundraiser after work on Wednesday 5 December at the St Kilda Surf Life Saving Club. Walk or run 2 - 3km in the Santa suit provided or rock your own Rudolph or Grinch.
Then it's time for British or Irish dress-ups, dinner and a madcap show. Join Basil, Sybil and Manuel at the Faulty Towers Christmas Crack Up on Friday night, or Agnes and the team at the Mrs Brownz Boys Christmas Tribute Show on Saturday 8 December.
On Saturday afternoon grab a gold coin and enter Gate C for Christmas in the Forsyth Barr Stadium with a live concert and heaps of fun free activities for the kids.
On 14 December grab some mates and start the weekend early at Christmas At the Races – the twilight race meeting at Wingatui.
Christmas comes early for country music fans. From this moment on, it's all about Shania and her first ever New Zealand tour - NOW. See Shania Twain on 22 December at the Forsyth Barr Stadium.
Finally, see in the New Year at the Whare Flat Folk Festival with four days of folk music, relaxing, dancing and jamming from 30 December at the Waiora Scout Camp.
L to R: The Great Santa Run/Walk, Faulty Towers Christmas Crack Up - DKCM, Shania Twain - NOW Tour, Mrs Brownz Boys - The Christmas Tribute Show - DKCM, Wingatui Christmas at the Races, Whare Flat Folk Festival