The Edinburgh Realty eNewsletter
Issue #83 | February 2020
Archive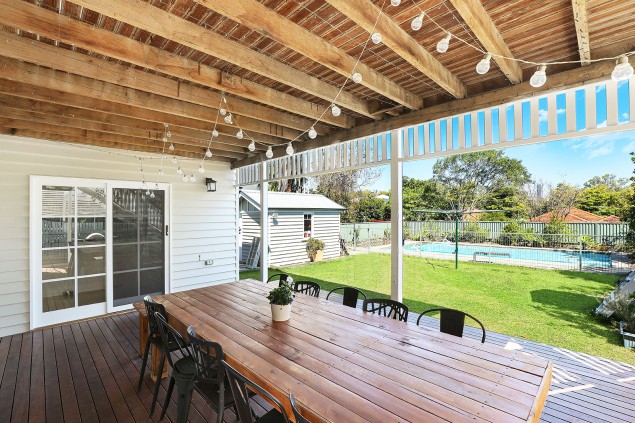 Six top tips: Looking after outdoor furniture and decking
They're fabulous, giving your home an extra room where it's no biggy to drop a sausage or spill your Speights, but it's not all beer and skittles for your deck and outdoor furniture. They take a beating, rain and shine. Here are our six top tips for looking after them.
1. Make it a clean sweep. Keep a stiff broom and brush and pan near your outdoor area, to sweep up leaves and crumbs. Leaves get wet and stain the decking while food attracts birds and their own special leavings.
2. Arrrrrr! Scrub the decks, matey. Once or twice a year, fetch your bucket of soapy water and get stuck in with a scrubbing brush. Rinse and repeat.
3. On your marks, before they set. Identify common marks and treat them before they settle. Rust, tannins and rubber soles can stain and are easier to prevent or erase when you first spot them.
4. Choose your weapon. Formulas for combatting mould, algae and lichen abound. Treat the whole area, not just the part affected, and use lots of water in multiple applications for a more even effect.
5. Let the light in. At the end of summer, trim back any overhanging trees, vines and shrubs that keep outdoor areas damp over winter. Clean any cushions or coverings and make sure they're completely dry before storing.
6. Restain yourself. Or get the professionals in. Either way, the key to reviving weathered surfaces is good preparation, with cleaning, drying, sanding and stripping away any old stain before your first coat.