The Edinburgh Realty eNewsletter
Issue #94 | February 2021
Archive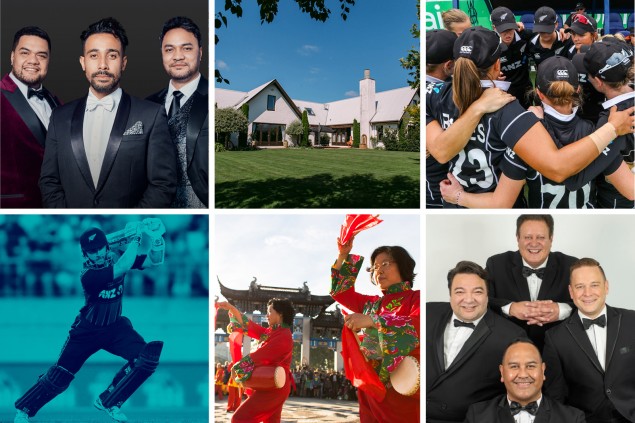 What's on in Otago February 2021
This February Dunedin is alive with cultural celebrations, summer garden tours, live music shows, international cricket and Highlanders action.
On Friday night, 12 February, welcome the Year of the Ox at Lan Yuan, the Dunedin Chinese Garden. Celebrate the Chinese New Year with fun, vibrant entertainment, traditional dances and a dragon parade from the Octagon. The next day, bring the family along to the very first Moana Nui Festival at the Forsyth Barr Stadium. Soak up the joyful atmosphere of music, food, arts, crafts and performances celebrating Pacific culture in Dunedin.
On the 19 - 20 February, get a group together for the NZ House & Garden Tours. Whether you're looking for design inspiration or feel like a jolly good day out, you'll get to explore some special homes and gardens around Dunedin, all while supporting the Breast Cancer Foundation.
Music lovers have a trio of live entertainment events to indulge in this February. First up, it's Howard Morrison Quartet Take Two on 20 February at the Glenroy. Relive the magic of the original show band, featuring Howard Morrison Jnr, Russell Harrison and Chris Powley with singing comedian Andre King. On 24 February, the RNZAF Band touches down at the Dunedin Town Hall. Experience New Zealand's only full-sized professional symphonic band. On 26 February, Sol3 Mio treats Dunedin fans to their number one selling operatic pop hits. Get your tickets for their show at the Dunedin Town Hall.
For summer sports action, check out the Blackcaps T20 match against Australia on 25 February at the Uni Oval. The next day, 26 February and on 28 February, re-pack the picnic hamper to watch the White Ferns take on world champion England in the second and third One Day Internationals of the tour. Finally, it's time for some rugby! Cheer on the Highlanders against the Crusaders in their first game of the season, Friday 26 February at Forsyth Barr Stadium.
Chinese New Year – Dunedin Chinese Garden: 12 February
The Moana Nui Festival – Forsyth Barr Stadium: 13 February
NZ House & Garden Tours – Dunedin: 19 – 20 February
The Howard Morrison Quartet Take Two – Glenroy Auditorium: 20 February
The Royal New Zealand Air Force Band – Dunedin Town Hall: 24 February
Blackcaps vs Australia T20 – University Oval: 25 February
White Ferns vs England – University Oval: 26 & 28 February
Sol3 Mio – Dunedin Town Hall: 26 February
Highlanders vs Crusaders – Forsyth Barr Stadium: 26 February
L to R (Top) Sol3 Mio, NZ House & Garden Tours, White Ferns vs England (Bottom) Blackcaps vs Australia T20, Chinese New Year, The Howard Morrison Quartet Take Two