The Edinburgh Realty eNewsletter
Issue #50 | May 2017
Archive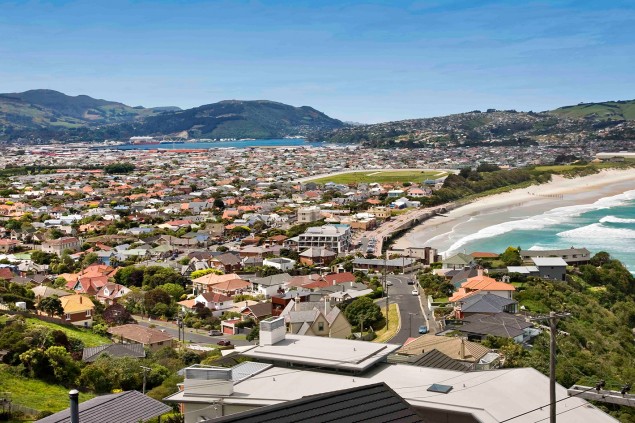 A desirable neighbourhood since the 1850s
You only have to look at the quality of the grand old houses in St Clair to recognise the seaside suburb has always been a desirable Dunedin address.
The ocean views, beach access, sunny aspect and locality to town have always been a draw card. These days, St Clair's Esplanade hosts a buzzing café, bar and restaurant scene that makes the suburb both a dynamic neighbourhood for its 4300 residents to live within, but also a popular weekend destination for the rest of Dunedin.
Only in St Clair
For many, "St Clair" means "great surf". The beach is a long-time favourite for surfers because of its consistent surf break. The St Clair Surf Life Saving Club – established 105 years ago – is an active and popular club that provides a vital role in the community. At the western end of the beach is the St Clair Hot Salt Water Pool – outdoors, yet heated to a toasty 28 degrees. Opened in 1884, the pool is a Dunedin treasure. The St Clair Golf Club sits on top of 159 metre high Forbury Hill and enjoys stunning views of Dunedin, the harbour and the Pacific Ocean. Nearby, lie the ruins of Cargill's Castle – built in 1877 for former Dunedin mayor and MP Edward Cargill. A Trust now owns the ruins and plans to incorporate the site into a scenic walkway, so the public can enjoy the majestic views and slice of Dunedin history.
The environment
Having the Pacific Ocean as your neighbour to the south does bring its challenges. Erosion of the beach and dunes is nothing new. The first attempts to keep the ocean at bay were made in 1904, when the landmark wooden piles were erected. Protection work is ongoing – the stark reality of ocean vs sand.
Primary and secondary schools
The highly regarded King's and Queen's High Schools fall within St Clair, as does St Clair Primary School – a popular Years 1-6 school of 450 peoples.
Insert photo credit: itravelNZ, www.flickr.com