The Edinburgh Realty eNewsletter
Issue #87 | July 2020
Archive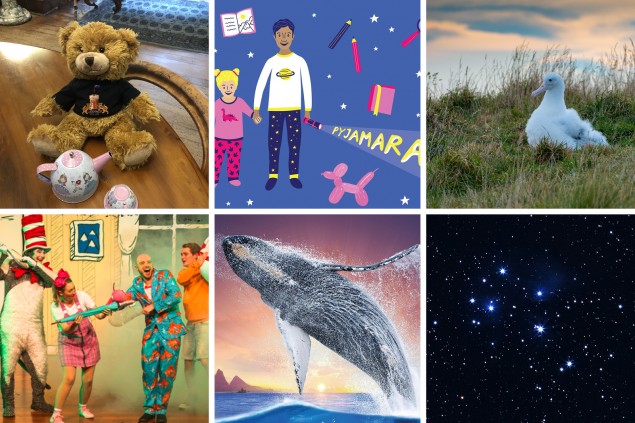 What's on: School Holiday entertainment
After lockdown you'll have home entertainment for the kids sorted, but if you're ready to rug up and venture out, here are some fun activities for the July school holidays in and around Dunedin.
Embark on a double decker bus adventure and enjoy high tea with the teddy bears at Larnach Castle. Book your tickets for 8 or 15 July. On 9 July, take the little people to The Regent Theatre for The Cat in the Hat stage show full of Dr Seuss fun.
At the Otago Museum, kick off your school holiday on 3 July with a Pyjamarama party and explore the galleries after dark. Go teeny tiny with nanotechnology in the Science Festival pop-up from 6 - 9 July or immerse yourself in the amazing world of the Humpback Whale in the holiday planetarium show.
At Toitū, pick up a Kids Trail and learn all about Matariki. On 18 July, create your own traditional Māori kite in Manu Aute, a Toitū workshop with Ngāi Tahu artist Jennifer Duff.
For fun outdoors, don't forget Dunedin's winter wildlife - take a Royal Albatross tour, visit the aviary at the Botanic Garden or scatter seed for the ducks, before warming up with a wander through the Winter Garden Glasshouse. To burn off excess energy, get into frisbee golf at Chingford Park or get the bike or scooter out for a race down the walkway from the Stadium to Saint Leonards.
Most of all this winter, get out there, support local and have some fun!
Teddy's Tea & Tour – Larnach Castle: 8 July and 15 July
The Cat in the Hat - Regent Theatre Dunedin: 9 July
L to R (Top) Teddy's Tea & Tour - Larnach Castle, Pyjamarama Party - Otago Museum, The Royal Albatross Centre (Bottom) The Cat in the Hat - Regent Theatre Dunedin, Humpback Whales Planetarium Show - Otago Museum, Matariki - Toitu Museum