The Edinburgh Realty eNewsletter
Issue #121 | May 2023
Archive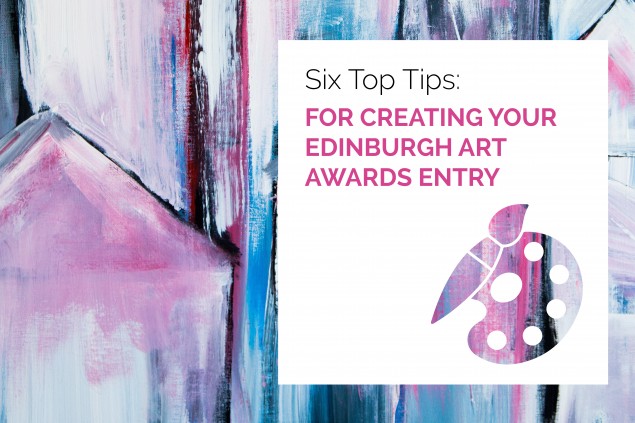 Six top tips for creating your Edinburgh Art Awards entry
The countdown is on! Entries are now open for the Edinburgh Premier Art Awards, from now until 13 July. If you're thinking of entering, but not sure where to start, get into the flow with our six top tips.
Step out of the 'box'. Scrolling Pinterest can lead to inspiration overwhelm. Take a step away from the computer screen, and towards genuine curiosity in your own world. Step outside, walk a trail, sit in a park or a cafe, and look at things anew. Fill sketchbooks with your ideas and observations.

Invest in the best. Take your skills and your finish up a notch, by working with quality materials. Your choice of support and mediums will greatly influence the impact of your final artwork.

Compare at your peril. While it can be inspiring to look at other artists' work, remember that everyone has their own story, thoughts, views and strengths. Diving into other artists' work too much, and making comparisons with your own, can favour inaction over creation.

Originality rules. The best thing about making art is that it has very few rules, and the hardest thing about making art is that… it has very few rules. Devise your own, and experiment with genres and materials to find your own unique style.

Push your medium. Whatever your thing, oils, pastels, graphite, watercolour, you can always learn new ways to make it sing. Trying out new methods, brands, tools and combinations of mediums can open up exciting possibilities.

Stay playful. Have fun and don't despair when your 'piece' is turning out more 'mess' than 'master'. That's the perfect time to cut loose and try out things you wouldn't otherwise dare. You might not recover that piece, but might discover a playful twist or interesting ideas to explore. Keep the spark going and push it into your next work, and the next. Before you know it, you'll have a whole body of work to choose from for your Edinburgh Art Awards entry!