The Edinburgh Realty eNewsletter
Issue #56 | November 2017
Archive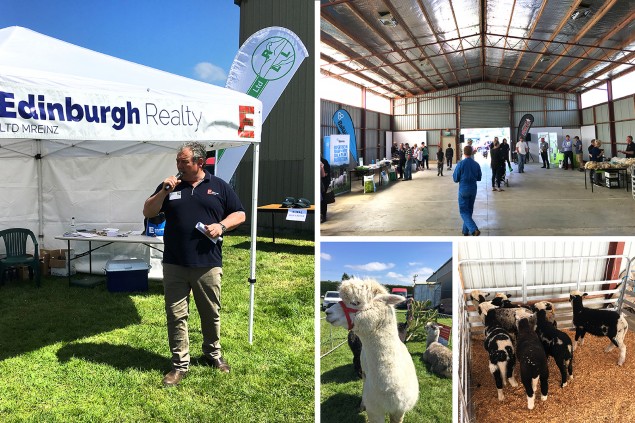 Edinburgh out and about
The sun shone bright for the second Lifestyle Farm Expo on Saturday, which attracted good numbers to the Taieri A&P Showgrounds.
Exhibitors, including our own Peter Wilson and Mike Dougherty, reported that it was a relaxed yet busy day and a great chance to catch up with their clients and locals.
The demonstrations were particularly popular, as was the animal petting and – of course – the sausage sizzle.
The gold coin entry fees were donated to Otago Rescue Helicopter.
East Otago Field Days

Earlier in the month, the Edinburgh team was also at the East Otago Field Days at the Palmerston Sale Yards.
East Otago consultant Vicki Offen said the first day was a little on the cold side but day two was a scorcher. "It was nice to see people relaxed and enjoying looking at the stalls and displays. And it was a good chance to chat to new and existing clients".
Follow us on Facebook, if you want to know where the team is popping up next:
Dunedin
Mosgiel
Central Otago