The Edinburgh Realty eNewsletter
Issue #91 | November 2020
Archive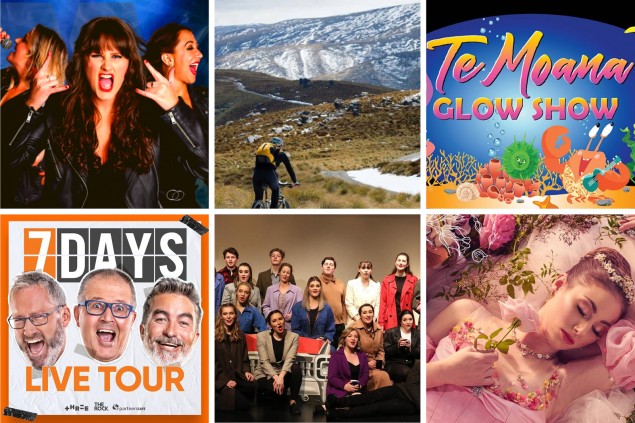 What's on this November in Otago
There's a lot to move you and to get you moving this month in Otago.
It's a rock 'n' roll weekend from 5 - 7 November. Rock along to the Mayfair Theatre's Rock to Motown, the 'soul groove - scream out loud - concert of the year!' Then on Friday and Saturday 6 - 7 November, roll on up to the New Zealand Endurance Championship, to watch cars from FIA GT3s to homebuilt hybrids battle it out at Highlands Motorsport Park.
Illuminate the kids, heart and mind, on 10 November at the Te Moana Glow Show at the Regent Theatre. This year, the all-new glow in the dark puppet show dives under the sea with a story to delight 2 - 10 year olds and their families. Everyone will be looking for a glowing result from the Otago team on 14 November, in their afternoon match against Tasman. Bring the family and cheer on the boys in the Mitre 10 Cup match at the Forsyth Barr Stadium. On Sunday treat yourself to a sleep in and to Sleeping Beauty, performed by The Royal New Zealand Ballet at the Regent Theatre 14 and 15 November. Lose yourself in the classical enchanted kingdom.
For classic one-liners and quick-fire standup, get your annual dose of the 7 Days Live team, live at the Regent on 27 November. Then on 28 November, push the limits of your fitness in the Nevis Valley Gutbuster, a 75km endurance ride from Garston to Bannockburn via the breathtaking Nevis Road.
Finally, this November from 19 - 28, join in the fun of Musical Theatre Dunedin's 53rd Theatre Restaurant: What's on the Goggle-Box? A great show full of jingles and TV theme tunes to keep you humming for the rest of the year.
L to R (Top) Rock to Motown, Nevis Valley Gutbuster, Te Moana Glow Show (Bottom) 7 Days Live, What's On The Goggle-Box, Sleeping Beauty