The Edinburgh Realty eNewsletter
Issue #61 | April 2018
Archive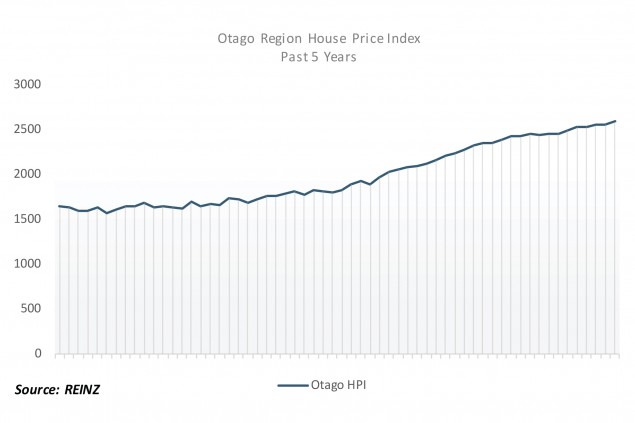 Dunedin median price up 6%
The latest Real Estate Institute of New Zealand (REINZ) data shows Dunedin city's median price increased 6% on February 2017 – to $371,000, compared to $350,000. This nears the region's record of $381,000 reached in November 2017.
During February 2018, 204 properties were sold in Dunedin – on a par with last February's 202 sales.
Central Otago
Thirty-five properties changed hands in Central Otago during February, at a median of $499,000 – up 23% on 12 months earlier. Volumes were down 31%, over the same period.
Nationwide
Across the country, February sales and median prices were up.
There were 6373 properties sold – up 1% on last February, while the median house price was up 7%, from $496,000 to $530,000. Excluding Auckland, the increase was even greater – at 8% – to $450,000.
Compared to the same time last year, 14 out of 16 regions saw the median prices increase. Otago's median was $400,000, up 7% from $372,500 last February.
Chief Executive for REINZ, Bindi Norwell: "From a national perspective, we've seen the number of properties sold year-on-year increase for two months in a row now. It's not quite enough data to call a trend, but with nearly 300 more houses sold for the year-to-date when compared to 2017, it's certainly a positive sign for the industry."
REINZ House Price Index (HPI)
Nationally, housing market activity is up 4%, year-on-year. Excluding Auckland, it's an increase of 7%, boosted by increases in 11 out of 12 regions, and record highs in nine regions, including Otago. Compared to February 2017, Dunedin City saw an 8% increase in its index.
Photo caption: The REINZ House Price Index (HPI) measures the changing value of property in the market.
Data courtesy of REINZ