The Edinburgh Realty eNewsletter
Issue #53 | August 2017
Archive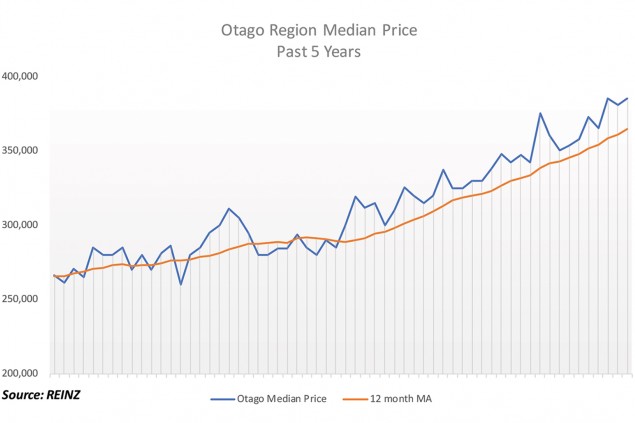 Otago median price equals record high
The Otago region's median price for June 2017 was $385,000 – equal to the record high set in April. This figure is 13% higher than June last year, when the median sat at $342,000.
Dunedin city
The Real Estate Institute of New Zealand (REINZ) statistics show Dunedin city's median price also rose by 13% over the past 12 months – to $360,000. This was from 154 sales, compared to 192 in June 2016.
Central Otago
In Central, the median price for June was $490,000 – up 31% from June 2016's median of $375,000. Volumes were also up: 36 sales were recorded in June 2016, compared to 46 this June – a 28% jump.
Nationwide
The latest statistics indicate New Zealand's property market is operating on two tiers: the Auckland median house price increased 2.5% year-on-year, while the rest of the country (excluding Auckland) grew 11.4%.
Auckland's median price increased to $850,500 (up from $830,000 in June 2016) and the national median – again, excluding Auckland – increased to $431,000 (up from $387,000).
Data courtesy of REINZ