The Edinburgh Realty eNewsletter
Issue #65 | August 2018
Archive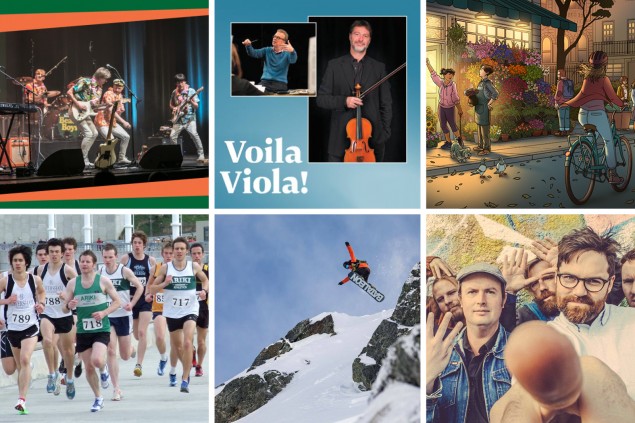 What's on: August in Otago
The end of winter brings a healthy dose of vitamin C for culture.
Soak up the atmosphere of Cannes when the NZ International Film Festival lights up Dunedin theatres with the best in world cinema. A strong thread of local talent shines throughout – see 'New Zealand's Best 2018' for a vivid sample of 12 short films selected from 84 competition entries. Challenge younger movie minds with anime feature 'Mirai' or 'Animation for Kids 4', or indulge yourself with subtitled musical subterfuge in 'Cold War' from the Cannes prize collection. Pick up a booklet, download it or search titles by genre, language and more on the NZIFF website - to get your own short list under way.
If you enjoy a live spectacle and southern snow culture catch the best in world skiing, snowboarding, and curling at the Winter Games, 24 August – 8 September in Wanaka, Queenstown and Naseby.
For live music catch two iconic 'kiwi bands' performing at once - the NZ Symphony Orchestra and the Phoenix Foundation in 'Celebrate!' at the Regent. Enjoy a world premiere performance by the Dunedin Symphony Orchestra in 'Voila Viola!' at the Kings & Queens PAC, and if California vibes are your thing, have fun fun fun with the 'Bootleg Beach Boys' on 3 August at the Regent.
And sometimes, in August, you just have to run! Or walk - the roads and trails from Clyde to Alex in the annual Road Race.
The Bootleg Beach Boys, 3 August, Regent Theatre Dunedin
Dunedin Symphony Orchestra - Voila Viola! 4 - 5 August, Kings & Queens Performing Arts Centre
NZ International Film Festival, 9 – 26 August
Clyde to Alexandra Road Race, Saturday 11 August
Audi Quattro Winter Games NZ 2018, 24 Aug – 8 Sept, Wanaka, Queenstown & Naseby
The NZSO and the Phoenix Foundation - Celebrate! 31 August, Regent Theatre Dunedin
L to R: The Bootleg Beach Boys - Regent Theatre Dunedin, DSO - Voila Viola! NZIFF, Clyde To Alexandra Race Race (@clydealexroadrace), Audi Quattro Winter Games NZ (@wintergamesNZ), NZSO & The Phoenix Foundation - Celebrate! Regent Theatre Dunedin