The Edinburgh Realty eNewsletter
Issue #71 | February 2019
Archive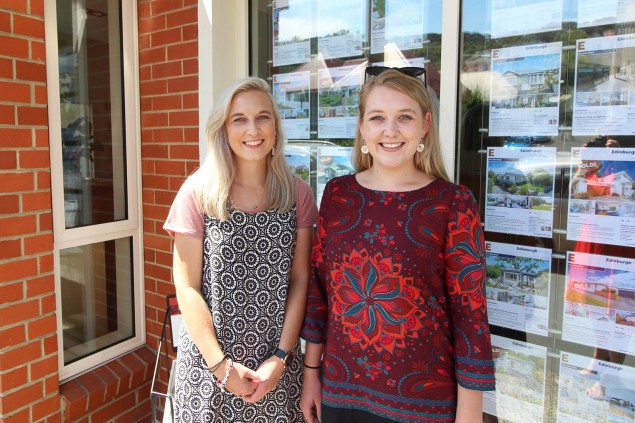 Property Management update
As our portfolio continues to grow, so does our Property Management team. We welcome new Property Managers Rachel Brown and Natalie Depczynski to the team.
Rachel joins us from Auckland where she worked in the tertiary education sector, having studied criminology and conflict resolution. Natalie studied and worked in hospitality management, and worked for a property management firm in Wellington, before her move to Dunedin. We warmly welcome Rachel and Natalie to Dunedin and to the Edinburgh team.
Conversely, we must farewell Martin Padgett - we wish you all the best for your move this year to sunny Central.
The Property Management team now numbers 15 with the Group Manager, 10 Property Managers (including one in Central Otago), Letting Agent, Marketing Support and two Administrators (one in Dunedin, one in Central Otago). Our First XV have been busy – with only one flat and a handful of studio rooms and residential properties left to rent for 2019 – an impressive conversion rate considering we now manage over 1,100 properties!
As Orientation Week zooms near (18 - 22 February) one of our lucky tenants will be replacing Lime with tartan when we announce the winner of the Edinburgh eScooter! Keep an eye on our Facebook page during O-Week for more…