The Edinburgh Realty eNewsletter
Issue #58 | January 2018
Archive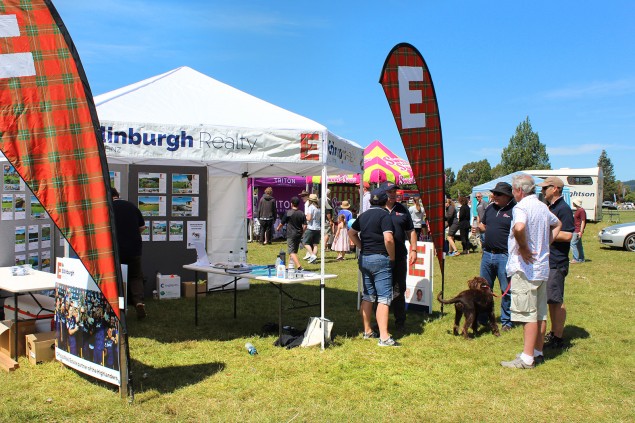 What's on: Lots of A&P shows!
Summer is a great time to get out and enjoy one of our region's many A&P shows. The Edinburgh Lifestyle and Rural team (Peter, Mike and Jacque) will be at the Otago Taieri A&P Show (27 January) and they all love a natter. So look for the big tartan E and come say "hi".
It's a great chance to meet Jacque, if you haven't already. And, if you're a Super Rugby fan, they are also giving away two of the new-look Highlanders' jerseys – the home jersey, but also an away jersey. Enter on the day. Good luck!
Shows coming up:
Lake Hayes, Saturday 13 January
Otago Taieri, 27-28 January
East Otago Show (Palmerston & Waihemo A&P), 3-4 February

Central Otago (Omakau), Saturday 17 February
Maniototo, Wednesday 21 February
Mt Benger (Roxburgh), 23-24 February
North Otago, 23-24 February
Strath Taieri (Middlemarch), Saturday 3 March
Upper Clutha (Wanaka), 9-10 March