The Edinburgh Realty eNewsletter
Issue #70 | January 2019
Archive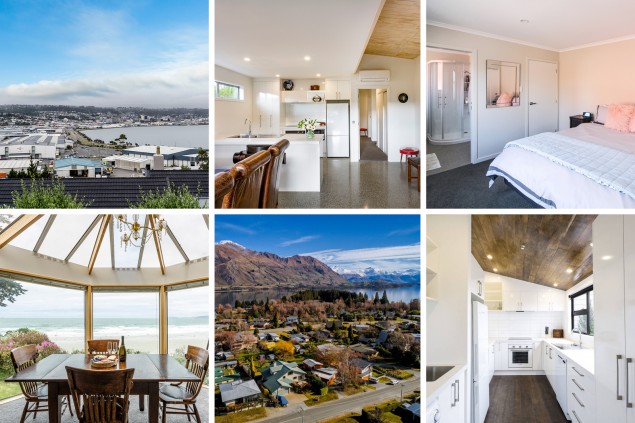 Exceptional service creates high demand for Edinburgh Short Stays
Our dedicated short stay Property Management service is in hot demand as astute investors look to benefit from the current shortage of quality holiday and short-term accommodation and seek our comprehensive service and advice to ensure their success in this market.
Guests too are seeking-out our services and, in addition to the many national and international tourists visiting our city, we are now working with several regular travellers who prefer to stay with Edinburgh Short Stays while working in Dunedin. This is great news for our owners, who are benefitting from exceptional occupancy rates and so increased rental returns.
Our focus on the provision of a quality service and a memorable experience here in Dunedin means our guests are promoting our services to other future travellers too. We've recently hosted a couple of tour guides who now send their guests our way! Edinburgh Short Stays is a Dunedin-first initiative and we intend to remain the very best service provider in this market. Check out our properties at www.edinburghshortstays.co.nz and stay tuned as we add more quality homes and apartments to our website!
Here's what some of our recent guests have had to say about the service provided by Group Manager Veronica Miller and her team:
Veronica was an amazing host; the place was excellent and Veronica was so helpful and accommodating for our little family. Couldn't ask for anything more!!!
Great place for a group of friends or family, plenty of space. Great central location to centre of town and local attractions. Veronica was a great host, very welcoming and nothing was a hassle. Thanks for having us and we'll be back to stay on our next visit to Dunedin.
Excellent location, beautiful place to stay, check in/out very easy with Veronica, she went out of her way to help us.
Veronica met us when we arrived and was extremely helpful walking us through details about the house and places to visit and made herself available should any questions arise.
Beautiful beach house, great place with amazing hospitality by Veronica, totally recommend it.
A spike in visitors with graduations, the Shania Twain concert and Christmas holidaymakers has seen us achieving exceptional booking numbers for our owners. If you have a home suited to this rapidly-growing market, or you know someone who does, call Veronica today to discuss our management service and how we strive to deliver an exceptional service to every owner and guest.
Phone: 021 676 211
Email: shortstays@edinburgh.co.nz
Follow us on Facebook: @EdinburghShortStaysNZ
L to R (Top): Oasis on Belmont Lane, The Beach House, Modern Mosgiel Sanctuary (Bottom) The Lookout - Absolute Beachfront Karitane, Family Magic on Matai, The Stonemason's Cottage