The Edinburgh Realty eNewsletter
Issue #52 | July 2017
Archive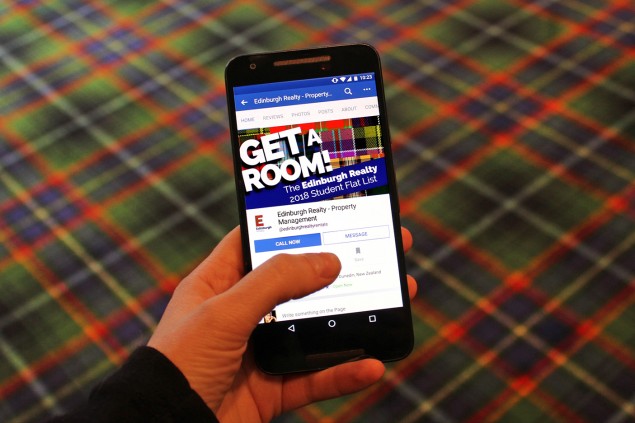 Property Management: Check us out on Facebook
The Property Management team members have their fingers on the pulse, particularly when it comes to student rentals. Our ever-popular "Get a Room" magazine hit the streets last month, so we have lots of people coming in to sign up flats for 2018.
It seems like O-Week was only a month ago but it was back in February. Now we're only days away from "Re-O Week" (10-15 July) – yes, re-orientation for the second semester. Students re-join the city after their mid-year break and it's a time when we always see a good burst of rental sign ups for the next academic year. Then, we're into August and the second edition of Get a Room will be out. So it's a busy couple of months, as the team works in with the ebb and flow of the student ecosystem.
We have also just launched a Facebook page, which has a competition running for rugby tickets to the last Highlanders' home game on Friday 14 July, when they'll play the Reds. Give it a "like" to be in to win.