The Edinburgh Realty eNewsletter
Issue #76 | July 2019
Archive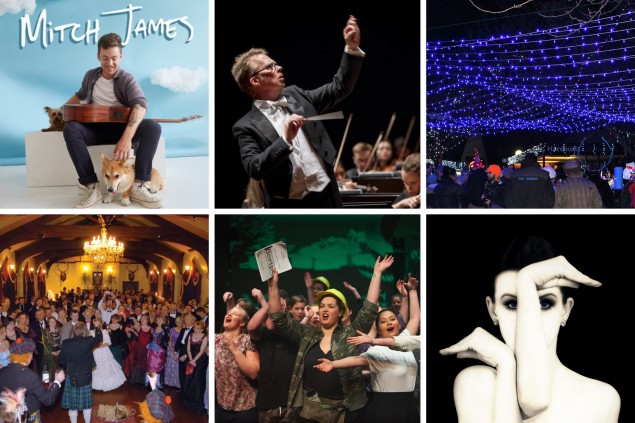 What's on: July in Otago
July in Otago highlights music and dance, showcasing local talent and making winter seem that much lighter.
Start with the Royal New Zealand Ballet production, Black Swan, White Swan on 3 July at the Regent Theatre - 'a Swan Lake' for our time that focuses on Siegfried's struggles with ideal love, pure evil, temptation, and himself.

Then let Mitch James pick up the tempo – after opening for Ed Sheeran on his New Zealand tour, he's back and backed up by Christchurch band, Mako Road. See MJ play favourite pop singles and new music on his Bright Blue Skies Tour, 9 July at the Dunedin Town Hall.

For some school holiday fun, take the kids along to the Otago Gang Show at the Mayfair Theatre. The 70-strong cast of scouts and guides from Otago and Southland have been rehearsing for five months to bring you a musical comedy spectacular from 9 – 13 July.

For school holiday escapism, dance like it's 1899 amid Victorian splendour at the Larnach Castle Annual Winter Ball on Friday 19 July. Your time capsule departs from the Railway Station at 7.30pm.

Wrap up warm on Saturday 20 July and head to Cromwell for Light up Winter, a family fun evening of music, mulled wine, and a night market. Light up your hat for prizes and enjoy the lanterns.

Classical music lovers will light up that weekend – see the Strings to Their Bows performances by the DSO at the Kings and Queens PAC. University string lecturers Tessa Petersen on violin, and Heleen du Plessis on cello, will perform concertos from Bach and Saint Saens, finishing with Schubert's 'simple and sunny melodies', just the thing for a winter afternoon in Dunedin.
Black Swan, White Swan – Regent Theatre Dunedin: 3 July
Mitch James - Bright Blue Skies Tour – Dunedin Town Hall: 9 July
Otago Gang Show – Mayfair Theatre Dunedin: 9 – 13 July
Annual Winter Ball – Larnach Castle: 19 July
Light up Winter – Cromwell: 20 July
DSO - Strings to Their Bows – Kings and Queens Performing Arts Centre: 20 July and 21 July
L to R (Top): Mitch James - Bright Blue Skies Tour, DSO Strings to their Bows, Light Up Winter - Cromwell (Bottom) Larnach Castle Annual Winter Ball, Otago Gang Show, Black Swan, White Swan - The Royal New Zealand Ballet