The Edinburgh Realty eNewsletter
Issue #75 | June 2019
Archive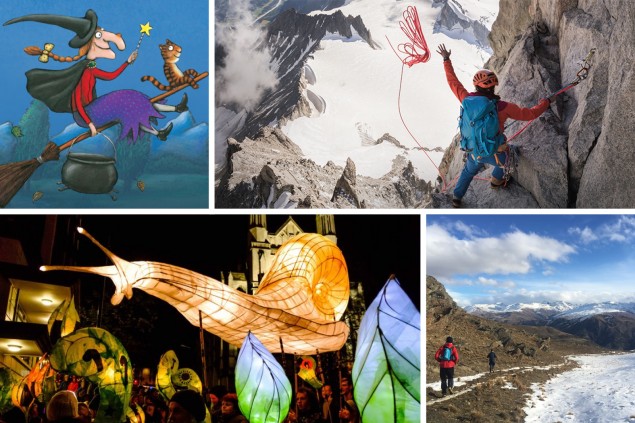 What's on: June in Otago
June rewards the adventurous – wrap up warm and enjoy the highlights.
On 7 June The Highlanders clash with The Bulls from South Africa. We can't wait! The Edinburgh team will be out in force supporting our Landers at the Forsyth Barr Stadium.
On 8 June head to Cromwell for the Rustic Run & Walk. Lap the Bannockburn Sluicings for a half or full marathon. If that sounds tame, get your affairs in order and enter the Mt Difficulty Ascent – Extreme Mountain Marathon - same day, same venue as the Rustic Run, just with more tears and the odd hallucination…
"How the cat purred and how the witch grinned, as they sat on their broomstick and flew through the wind…" Yes! It's real and live on stage - see the much loved children's book Room on the Broom, 11-12 June at the Regent Theatre.
On 14 June steer your broom towards Rugby Park Stadium, Invercargill for the Highlanders' last regular season home game against the NSW Waratahs. 'Every fan matters'.
On 20 June every can matters, at Octacan 2019. Help build a mountain of cans for our foodbank this winter by donating cans, cash or coins at the Octagon and online.
On the 18-20 June let the mountain come to you for the BANFF Mountain Film Festival World Tour hosted by the NZ Alpine Club - Otago, at the Regent Theatre.
Finally, on 22 June enjoy the magic and spectacle of the Midwinter Carnival at the Octagon. Inspired by Antarctica, this year's procession theme is 'the never ending night'.
Highlanders vs Bulls – Forsyth Barr Stadium: 7 June
The Rustic Run & Walk – Bannockburn: 8 June
Mt Difficulty Ascent - Extreme Mountain Marathon – Bannockburn: 8 June
Room on the Broom – Regent Theatre Dunedin: 11 June
Highlanders vs Waratahs – Rugby Park Stadium, Invercargill: 14 June
Octacan 2019 – The Octagon: 20 June
BANFF Mountain Film Festival World Tour – Regent Theatre: 18 – 20 June
Dunedin Midwinter Carnival – The Octagon: 22 June
L to R (Top): Room on the Broom - Regent Theatre Dunedin, BANFF Mountain Film Festival World Tour - Regent Theatre Dunedin (Bottom): Dunedin Midwinter Carnival - The Octagon, Mt Difficulty Ascent - Extreme Mountain Marathon - Bannockburn