The Edinburgh Realty eNewsletter
Issue #72 | March 2019
Archive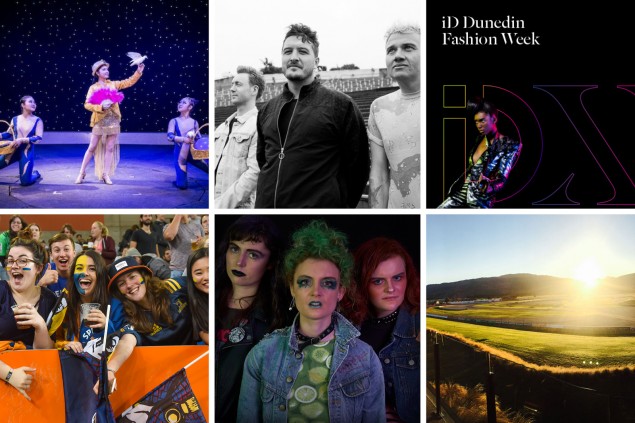 What's on: March in Otago
Otago rakes up piles of fun early Autumn events to get out and experience this March.
Roll up to the Oval for the latest Zirka Circus spectacular, La Unica, running almost daily until 10 March with live acrobatics, performing arts and theatre. Who told you that we can't fly? Get into Six60 Saturday 9 March at the Forsyth Barr Stadium with support acts Drax Project, Swidt, JessB and Illbaz.
Mid-month, dust off your bling and edgiest outfit for the 20th iD Dunedin showcase, 15 - 16 March at the Regent Theatre. It may well be the same outfit, but if not, break out your blue and golds on 16 March to cheer on the Highlanders against the Crusaders at Forsyth Barr Stadium.
If you like motorsport with your muesli, enjoy the breakfast of champions every third Sunday of the month at Highlands Motorsport Park. Get some laps in behind the Highlands Taxi before a hearty café breakfast on 17 March.
Finally, brace yourself for 11 days of fringe - the Dunedin Fringe Festival 2019 opens on 20 March at the Regent Theatre and runs from 21 - 31 March. Local and international artists present a smorgasbord of events at a range of venues throughout Dunedin to comfort and disturb you.
Zirca Circus: The Oval - 28 Feb – 10 March
Six60: Forsyth Barr Stadium - 9 March
iD Dunedin 20th anniversary show: Regent Theatre - 15 & 16 March
Highlanders vs Crusaders: Forsyth Barr Stadium - 16 March
Highlands - Track Laps Breakfast: Highlands Motorsport Park - 17 March
Dunedin Fringe Festival opening: Regent Theatre - 20 March
The Fringe Festival: 21 – 31 March
L to R (Top): Zirca Circus, Six60 - Forsyth Barr Stadium, iD Dunedin 20th Anniversary Show (Bottom) Highlanders - Forsyth Barr Stadium, Fringe Festival - Discharge is Rotten to the Core, Highlands Track Laps Breakfast