The Edinburgh Realty eNewsletter
Issue #74 | May 2019
Archive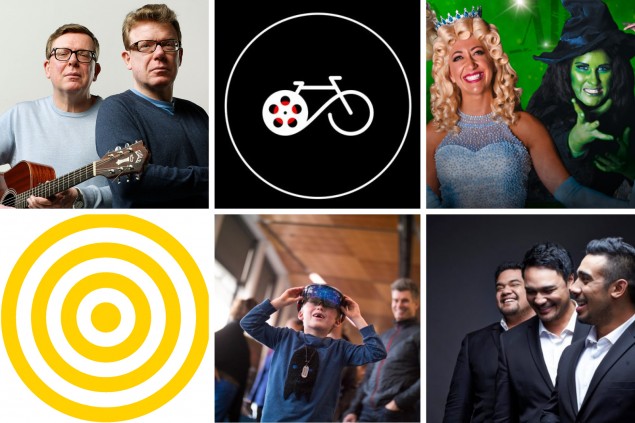 What's on: May in Otago
May is alive with the sound of music, innovation, inspiration and home matches.
'Discover Live' and local music as NZ Music Month opens on 1 May with the New Zealand premiere of the documentary: The Chills – The Triumph and Tragedy of Martin Phillipps at the Regent Theatre.
Take a break between gigs to cheer on the Highlanders at their home games against the Chiefs on 4 May and the Jaguares on 11 May at the Forsyth Barr Stadium.
The Proclaimers are on tour with old faves and songs from their new album Angry Cyclist. See them perform 4 May at the Regent Theatre.
Cyclists have much to smile about at the Big Bike Film Night 13 – 14 May in Wanaka and 21 May in Dunedin with an inspired selection of short films for the cycle-centric.
Wicked the Musical whirls into town from 16 – 25 May at the Regent. Get the coven together, discover the untold story of the witches of Oz and have some wicked fun.
It's all about innovation at Techweek 2019, from 20 – 26 May at venues across Dunedin. From Brewtech to Medtech, from drones to chocolate, check out the range of events to plan your week of tech.
Finally, round off NZ Music Month with Sol3 Mio's latest repertoire at the Regent Theatre.
The Proclaimers – Regent Theatre Dunedin: 4 May
Highlanders vs Chiefs – Forsyth Barr Stadium: 4 May
Highlanders vs Jaguares – Forsyth Barr Stadium: 11 May
The Big Bike Film Night – Wanaka: 13 & 14 May + Dunedin: 21 May
Wicked the Musical - Regent Theatre Dunedin: 16 – 25 May
Techweek 2019: 20 – 26 May
Pictured: Dunedin TEXpo 2019
Sol3 Mio – Regent Theatre Dunedin: 31 May
L to R (Top) The Proclaimers - Regent Theatre Dunedin, The Big Bike Film Night - Wanaka + Dunedin, Wicked the Musical - Regent Theatre Dunedin (Bottom) NZ Music Month, Techweek 2019 - Dunedin TEXpo, Sol3 Mio - Regent Theatre Duendin