The Edinburgh Realty eNewsletter
Issue #67 | October 2018
Archive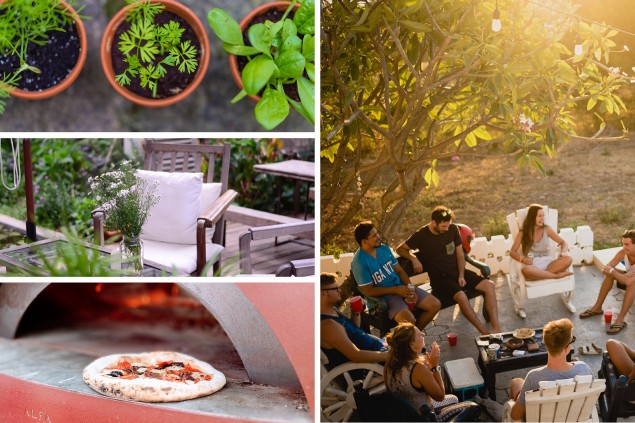 Six top tips for outdoor cooking and dining
With longer days and warmer evenings, spring is a good time to enjoy the great outdoors. You don't need to venture far - it's great just outside the door, with our six tips for cooking and dining 'al fresco' at home.
1. Get fired up. Update the barbie or install a pizza oven. Have plenty of fuel on hand and all the tools you'll need for flipping and sliding.
2. Grow some cheeky herbs. For flashes of flavour grow traditional favourites - basil, parsley, coriander - next to your outdoor kitchen.
3. Dress it up or down. Choose furniture to match your dining style – table and chairs for formal, beanbags for adventurous/relaxed.
4. Sashay while you sizzle. Bring your favourite music outside. Hook up outdoor speakers or grab some portable bluetooth ones.
5. Lighten up. Install outdoor mood lighting or treat yourself to candle-lit dinners beneath the southern stars.
6. Keep it close. Avoid treks inside – open up windows to pass through salads or set up a mini fridge and plate station closer to the fun outside.