The Edinburgh Realty eNewsletter
Issue #67 | October 2018
Archive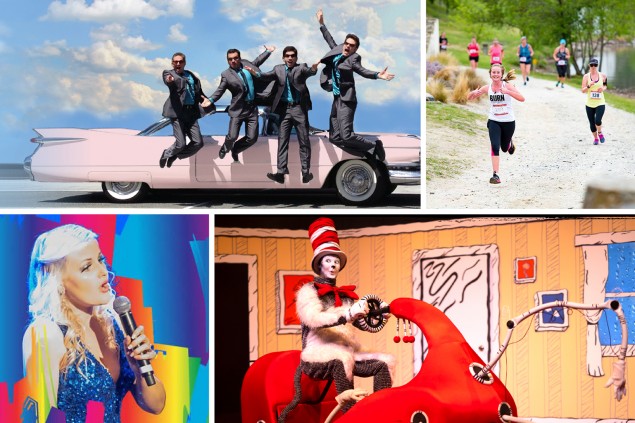 What's on: October in Otago
Enjoy October in Otago with music, a marathon and old school locomotion.
Wow the kids with flying, floating and shooting fun at the Mr Science show, 5 October. Wow them with bricks at the Dunedin Brick Show 6–7 October. Race Lego cars, colour in for prizes, and generally share the Lego love. Cap off the hols with madcap mischief at The Cat in the Hat stage play, 13 October at the Regent: "it's fun to have fun, but you have to know how".
This Labour weekend run off some energy in the Cromwell Half Marathon – run the half or enter the 10k or the team relay around Lake Dunstan. On Monday, let off some steam with the Southland Flyer. Bring a picnic from Dunedin and enjoy the classic train ride to Invercargill and back.
From jaunts to jazz, and Jackson. It's a big night out at the Dunedin Town Hall on October 6 with the City Choir's Jazz Café - chill with a little coffee or wine, have a wee dance and enjoy the big band and choir. Then 'don't stop 'til you get enough' - the Michael Jackson Legacy Tour performs on 19 October with hits by the King of Pop. Fresh from Vegas, Frankie Valli and the Four Seasons rock the Regent in Oh what a night! on 20 October, while Stan Walker takes over the Glenroy Auditorium on 27 October for the New Takeover Tour of Aotearoa.
Mr Science Magical Science Tour! – Kings and Queen's Performing Arts Centre: 5 October
Jazz Café – Big Choir! Big Band! Big Night Out! – Dunedin Town Hall: 6 October
Dunedin Brick Show 2018 – More FM Arena: 6 & 7 October
The Cat in the Hat by Dr Seuss – Regent Theatre Dunedin: 13 October
Michael Jackson The Legacy Tour 2018 NZ Show – Dunedin Town Hall: 19 October
Oh What A Night! – Regent Theatre Dunedin: 20 October
Cromwell Half Marathon: 21 October
Southland Flyer – Dunedin Railway Station: 22 October
Stan Walker – Glenroy Auditorium: 27 October
L to R: Oh what a night! Regent Theatre Dunedin, Cromwell Half Marathon, Jazz Café – Big Choir! Big Band! Big Night Out! The Cat in the Hat by Dr Seuss, Regent Theatre Dunedin (Also displayed in eNewsletter header)