The Edinburgh Realty eNewsletter
Issue #66 | September 2018
Archive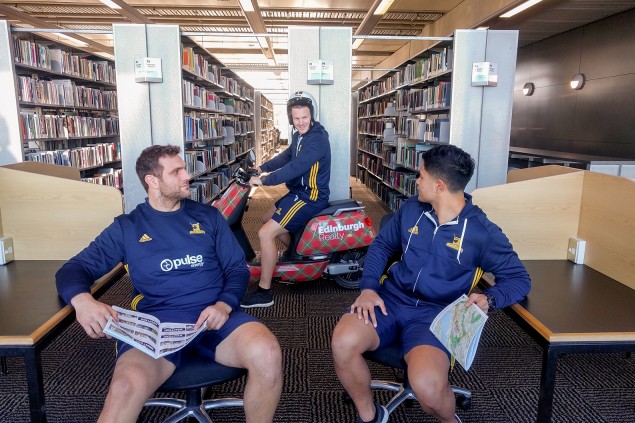 What's happening in Property Management
We released Issue #2 of Get a Room on 10 August. Already, 82% of our flats and 60% of our studio rooms have been secured by students for next year. University students return to campus today as semester two gets back under way.
Interest in the scooter giveaway is flying along - thanks to Get a Room and promotional videos raising the star status of the tartan tearaway. We enjoyed the help of some friends at the Highlanders to make the two videos, which are getting lots of attention and shares on our Facebook page.
Have a look here if you fancy a wee laugh:
Video 1: Shhh… you're in the library
Video 2: Highlanders get sidelined
Students can enter the draw for the electric scooter when they sign one of our student letting flats or studio rooms before 30 November.
For more videos - coming soon over the next two months - and to see what we've been up to lately, stay tuned to our Facebook page.