The Edinburgh Realty eNewsletter
Issue #100 | August 2021
Archive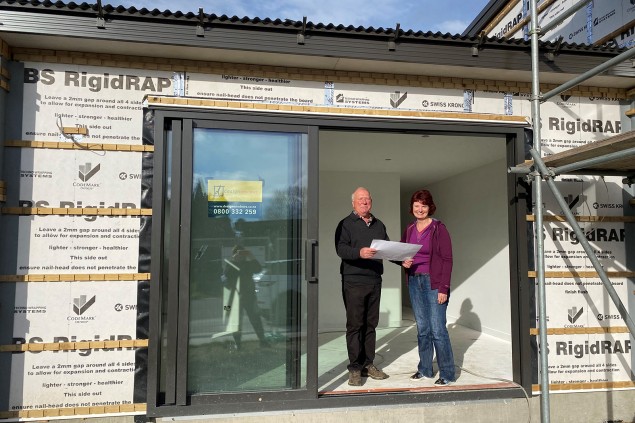 Lot 47 - Building your dream home to raise funds for St John
We talk to Doreen Evans, Rotarian and Cromwell lawyer, who initiated Lot 47 - the project to build and sell a home to raise funds for St John Cromwell's new ambulance station.
How did the concept for Lot 47 come about?
I was involved in a similar project in Invercargill that raised about $200,000 for the community. In 2018 Cromwell Rotary was looking for ways to help St John with its station rebuild and we thought the Central Otago community would get behind a house-build fundraising project. Businesses we approached were keen to be involved, so we put the project together jointly between Cromwell Rotary and Lions clubs with support from the business community. Organisation started early 2019.
How is it going?
This is truly a home the community is building. The support has been amazing, with businesses volunteering their time, expertise, skills and products. Everyone knows how important St John is in our community and that it needs volunteer support to operate. The project is ahead of schedule as everyone is going the extra mile.
Any highlights from the build that stand out for you so far?
So many! It's been really inspiring to be part of. Here are just a few:
The pour: When the Southern Foundation and their suppliers poured the foundations.
The frames going up: the morning the team at Brett Dawson Builders let Rotary and Lions members help stand the frames.
The roof milestone: the morning Extreme Roofing installed Roofing Industries True Oak corrugated iron roof.
The windows going in: the morning Design Windows' team delivered and installed the whole house of windows they had manufactured with glass supplied by Metro Glass.
What are you enjoying most about the project?
That the community has got behind the vision, that everyone has been so positive and having fun bringing the vision into reality. It's an honour to work alongside so many businesses. By everyone doing a little, together we are creating something great, which is awesome to be involved in.
How can I find out more?
Check out our Facebook page "Lot 47 Cromwell Community Project" and website Lot47.co.nz to view the dream home, plans and progress, see who has been involved and meet some of the teams hard at work, or demonstrating the new bath!
The Edinburgh Central Otago team is proud to support the Lot 47 project and St John Cromwell by marketing and auctioning this very special property. Stay tuned for details - don't miss this opportunity to be part of the project and own your dream home in Central Otago.
Pictured: Les Topping discusses the landscaping from the master bedroom with Doreen Evans