The Edinburgh Realty eNewsletter
Issue #100 | August 2021
Archive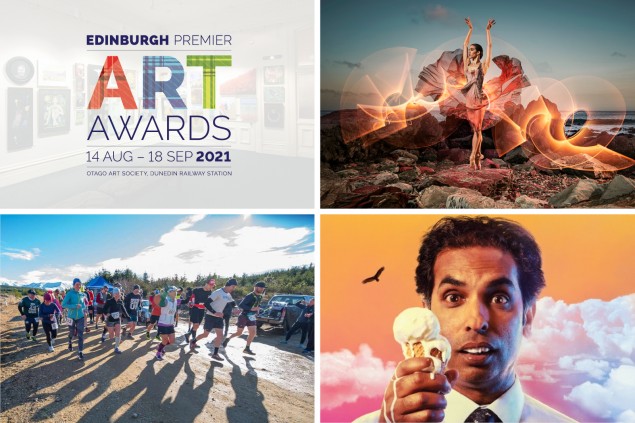 What's on this August in Otago
With the kids back at school and routines returning to normal, it's time for a wee breather before taking in some of the fabulous events happening this month in Otago.
Support local talent and treat yourself and your home to something special from The 14th Annual Edinburgh Premier Art Awards. All works are for sale and this year's exhibition is not to be missed - 14 August to 18 September at the Otago Art Society, Dunedin Railway Station.
Fans of the Royal New Zealand Ballet, make sure you catch The Firebird and highlights of classic Russian ballet, Paquita, 21 August, at the Regent Theatre.
When cellists assemble in ensembles of 16 - 70 players, it's a Cello Extravaganza. Dive deep into cello at the Cellists of Otago concert on 22 August at the Dunedin Town Hall.
From 26 to 28 August check out The Great Naseby Water Race Ultramarathon. Enter to run distances you would normally drive to reach Naseby, or select a shorter run - or simply rug up, enjoy the scenery and cheer on the competitors as they complete each 10km loop.
If running or walking a single 10km stretch from A to B is more your thing, head to Clyde on 28 August for the Clyde to Alexandra Road Race. Enter to run the 6km or complete the full 10km, with special shorter courses for teens and kids.
Lastly this month, get your tickets to Indian Ink's play Paradise or the Impermanence of Ice Cream, for a show "guaranteed to blow your mind and melt your heart", 27 August, at the Regent Theatre.
Edinburgh Premier Art Awards – Otago Art Society: 14 August - 19 September
The Firebird – Regent Theatre: 21 August
Cello Extravaganza – Dunedin Town Hall: 22 August
The Great Naseby Water Race Ultramarathon: 26 August
Paradise or the Impermanence of Ice Cream – Regent Theatre: 27 August
Clyde to Alexandra Road Race: 28 August
L to R (Top) Edinburgh Premier Art Awards, The Firebird - RNZB (Bottom) The Great Naseby Water Race Ultramarathon, Paradise or the Impermanence of Ice Cream