The Edinburgh Realty eNewsletter
Issue #112 | August 2022
Archive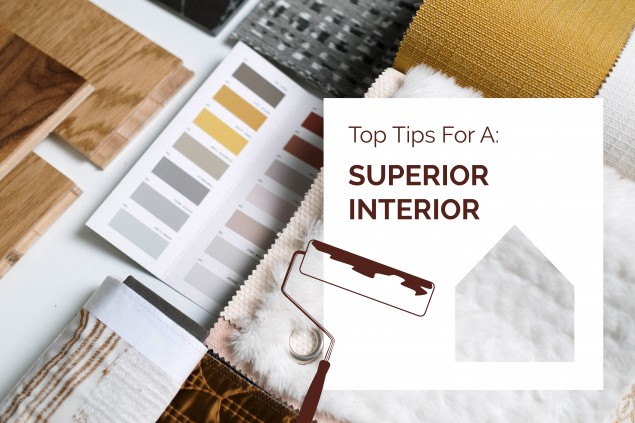 Six top tips for a superior interior
Whether you're considering a surface makeover or a full renovation, design decisions and planning are key for making tired spaces feel amazing again. Here are our six top tips for designing a standout interior:
Save some soul. It can be tempting to white-wash the past completely, and literally, when renovating. Keeping a few classic features in balance with the new, however, can really enhance the character of your home.

Balance the scale. Think about your furniture in context of the finished scale of your design. Look for harmony and proportion in how objects sit within the space, and in relation to each other.

Stick to a style. It might appear effortless, but pulling off unity of style or theme throughout your home takes a lot of planning, consistency and just a little discipline.

Gather ideas. Create a scrapbook and a mood board of your favourite interior inspirations from magazines and Pinterest or Instagram. Collecting and organising ideas for colour palettes, DIY projects, and themes is a great way to work out how you might replicate some of the best designs in your own style.

Search and save. When it comes to renovating on a budget, second-hand is your new best buddy. Look for items you can up-cycle from thrift stores, garage sales, TradeMe or Marketplace. Your reno' doesn't have to cost the earth - it's amazing the unique accent pieces you might find at a tenth of retail prices.

Fish for complements. Colour and texture are heavy hitters when it comes to the mood of your space. Seek out fabrics, textures, hues and tones that will bring out the best in each other, and each room.