The Edinburgh Realty eNewsletter
Issue #112 | August 2022
Archive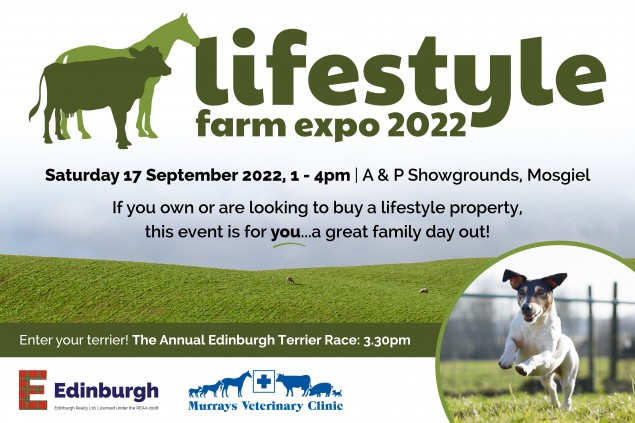 The 2022 Lifestyle Farm Expo + Annual Edinburgh Terrier Race
If you own a lifestyle property or you're thinking of buying one, this event is for you! Come along to our expo next month at the A&P Showgrounds in Mosgiel, to learn what it's all about.
This is a unique expo for lifestyle block owners and anyone curious about owning their own land. Receive advice from Murrays Vets and other specialists there to share their knowledge, skills and experience.
Aside from the chatting and demos, there's plenty of fun and entertainment for the whole family, including the family pooch. Line up your Jack Russell or Fox Terrier for the Annual Edinburgh Terrier Race at 3:30pm and enjoy the mayhem.
Expo entry is by gold coin donation, with all proceeds going to the Otago Rescue Helicopter Trust.
Lifestyle Farm Expo 2022
Saturday 17 September 2022, 1 – 4pm | Mosgiel A&P Showgrounds