The Edinburgh Realty eNewsletter
Issue #92 | December 2020
Archive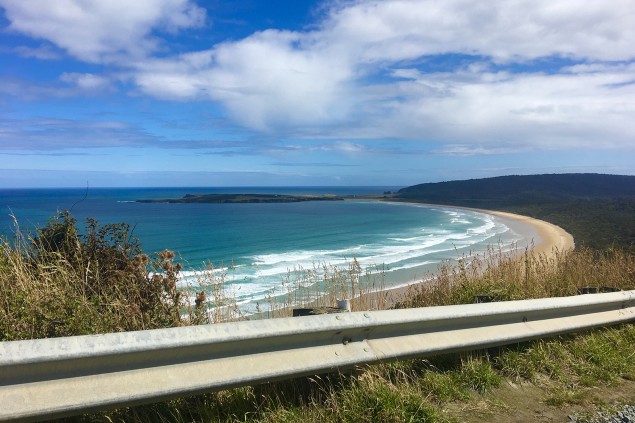 Six top tips for road trip destinations
Your passport might be sitting idle this summer, but you don't have to. There's a lot to spin your wheels in our wee southern paradise. So load up the car and hit the road - there's never been a better time to explore the awesomeness on our doorstep. Here are our top six tips for road trip destinations.
Not just for the bees! Lush fields of lavender are a welcoming sight for all. Walk among the flowers, meet the friendly farm animals or relax with a herbal tea or an ice cream. Take home some lavender honey or other specialties to remember your grand day out.

2. Mount Cook
You don't have to be a budding Ed Hillary to savour the spectacular scenery of Aoraki Mount Cook National Park. For non-climbers there are short alpine walks of an hour or two, scenic flights over the glaciers or guided tours of the area. Look skyward if overnighting - as part of New Zealand's only International Dark Sky Reserve, this is also a stunning spot for stargazing.

3. Milford Sound
People have travelled tens of thousands of kilometres to visit majestic Milford. You could be there in a jiffy, relatively speaking, admiring the plunging cliffs and iconic peaks. Take a tour or a cruise, visit the mirror lakes and watch for kea and dolphins showing off.

4. Queenstown
Now is a great time to visit QT while it's quiet - get into some tourist activities without the tourists, and support local operators. Go adventurous with some bungy jumping, jet-boat rides, scenic flights, off-road tours, luging, fishing, hiking and cycling, or just walk around the lake and enjoy the local restaurants, shops and bars.

5. Karitane
Closer to home, Karitane is a wonderful base to explore the coast north of Dunedin or to have a good rest beachside, and take in the local wildlife. Charter a fishing expedition, kayak, surf, swim or go for a stroll about the peaceful wee village.
Looking for somewhere to stay? Check out 'The Lookout'

6. The Catlins
Drive south for some rugged gems among wild bush and beach-scapes. Explore Nugget Point for incredible windswept vistas and wildlife and that lighthouse. Don't miss the chance to visit the Petrified Forest of Curio Bay or the Purakaunui Falls (yes that waterfall). Then check the tides and visit the Cathedral Caves. Sing along to the ocean percussion - the cave acoustics are something else.