The Edinburgh Realty eNewsletter
Issue #98 | June 2021
Archive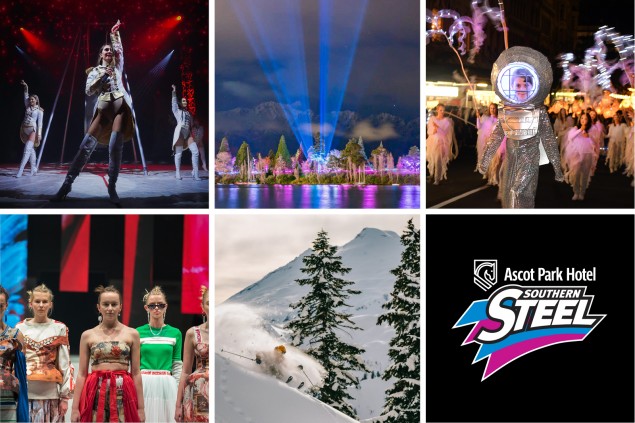 What's on in Otago this June
This first month of winter is a busy one for Otago. Bundle up and get out there for some live sport, music, art, culture, adventure and fashion!
This Queen's Birthday weekend, Luma illuminates the Queenstown Gardens with four nights of family friendly multi-sensory art and entertainment. Pick your evening or head there every night 4-7 June, from 5pm.
Queen's Birthday is a huge sporting weekend for Dunedin. On 5 June, cheer on the Highlanders in their last regular home game of the season against the NSW Waratahs at Forsyth Barr Stadium. Meanwhile, basketball fans can get court-side with the Otago Nuggets playing the Southland Sharks at the Edgar Centre. On Sunday 6 June, be sure to get back there to support the Southern Steel against Magic in the 2021 netball premiership, and on 19 June for their game against the Stars. Then, for some slick ice hockey action, on 11 June watch Dunedin's Phoenix Thunder take on the Canterbury Red Devils at the Dunedin Ice Stadium.
The Great Moscow Circus is in town until 13 June. Take the kids, big and small, to the big top at the Oval for acrobatics, ringside antics and performances to thrill.
Fashionistas rejoice! The iD Fashion Gala Show consists of two shows this year. On 19 June, view new seasons collections from Dunedin's most desirable designers at the Otago Museum gala event. On 20 June get dressed up again to take in collections from emerging designer awards finalists and the film premiere of the iD International Designer Awards Finalists 2021.
For your live music fix this month, check out Devilskin and Kora on a winter tour of New Zealand, playing favourites from three number one albums. See them at the Union Hall on 25 June and if you're a die-hard Devilskin fan, don't miss out on their VIP tickets!
Adventurous souls, get inspired for your next mountain expedition with the 19th NZ Mountain Film and Book Festival, in Wanaka from 25-29 June. Enjoy a range of films, workshops, speakers and presentations celebrating a life of adventure.
For winter fun closer to sea-level, bring the kids and make a lantern for the Midwinter Carnival in Dunedin. Book into one of the four weekend workshops to make a star, flower, snail or mouse to celebrate this year's theme: a Moonlit Garden. Then wrap up warm for the carnival night market, procession and festivities on 26 June.
Great Moscow Circus – The Oval, Dunedin: 27 May - 13 June
LUMA Queenstown – Queenstown Gardens: 4 - 7 June
Super Rugby Aotearoa: Highlanders vs Waratahs: 5 June
Otago Nuggets vs Southland Sharks – Edgar Centre: 5 June
Southern Steel vs Magic – Edgar Centre: 6 June
Southern Steel vs Stars: 19 June
LIVE Ice Hockey: Phoenix Thunder Vs Canterbury Red Devils – Dunedin Ice Stadium: 11 June
ID fashion week: June 18 - 20
Devilskin & Kora NZ Tour – Union Hall: 25 June
NZ Mountain Film Festival Wanaka: 25 – 29 June
Midwinter Carnival – Octagon and George Street, Dunedin: 26 June
L to R (Top) Great Moscow Circus, LUMA Queenstown, Midwinter Carnival (Bottom) ID Fashion Week, NZ Mountain Film Festival Wanaka - Baptisma, Southern Steel