The Edinburgh Realty eNewsletter
Issue #110 | June 2022
Archive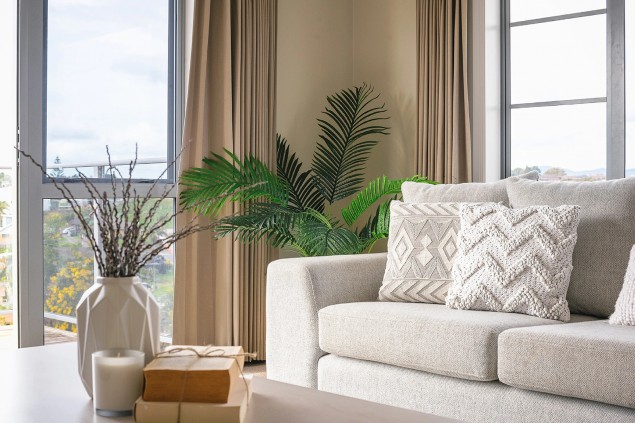 Six top tips for indoor winter cheer
With winter on the doorstep, it's time to bring light and warmth indoors. When things get chilly outside, changing a few wee things inside the home can make a big difference to your comfort and mood. Give both a lift with our six top tips for indoor winter cheer.
Be bold with colour. Use pops of warm colours to brighten things up. Invest in a few cushions or throws to offset the gloom outside, and treat yourself and your home to some cut flowers or potted colour.

Think cosy. Choose fabrics with textures you would be happy to snuggle into on a cold night. For a plush, luxurious feel, layer up contrasting textures of furniture coverings, throws, blankets and cushions.

Lighten the mood. With fewer daylight hours, most of your weekday time at home in winter can leave you in the dark. Think about adding some pendant lighting or a floor or table lamp to open up more practical areas, with a brighter, cheerier feel.

Liven things up with greenery. Indoor plants tick all the boxes for giving your home a lift this winter. Living with plants enriches your mood, creates atmosphere and adds style with texture, colour and structure.

Rug up. Your feet, and your pets, will thank you. A cosy winter-weight floor rug can keep things toasty underfoot while helping your whole home stay a little warmer.

Shift focus. Shift furniture or focus to those areas you tend to use more in winter, with comfy seating around the fireplace or near the heat pump. Take out any clutter, and brighten with light, colour and texture using a few of these touches, and you'll have a space that's warm and welcoming this winter.