The Edinburgh Realty eNewsletter
Issue #122 | June 2023
Archive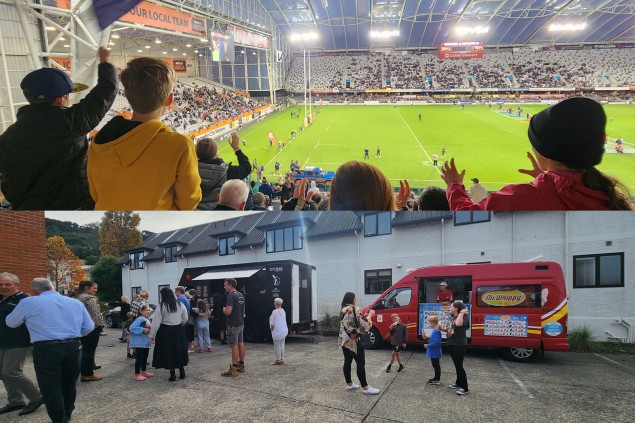 The Edinburgh team – out and about
It's not all just hard work here at Edinburgh! We also love to get out and about as a team with our families and friends.
A few weeks back, we were treated to an end-of-school-holidays Mr Whippy ice cream, and a delicious lunch from the Citizens food truck (owned by Edinburgh property consultant Josh Clark). It was a fabulous way to end the week and get the Edinburgh families together, with 'kids' of all ages lining up for the ice creams!
On 20 May, the Edinburgh team was invited along to the Highlanders' second-last home game against the Melbourne Rebels. We had an awesome evening, watching the boys take out the win after an intense finish and penalty kick.
As an Otago company and long-term sponsor of the Highlanders, we are very passionate about our rugby at Edinburgh. So, we were stoked to be able to give back to the rugby community with $500 to the rugby club with the best turn out at the game. The winning club was the Green Island Grizzlies – congratulations! On or off the field, it's great to see team spirit paying off.