The Edinburgh Realty eNewsletter
Issue #122 | June 2023
Archive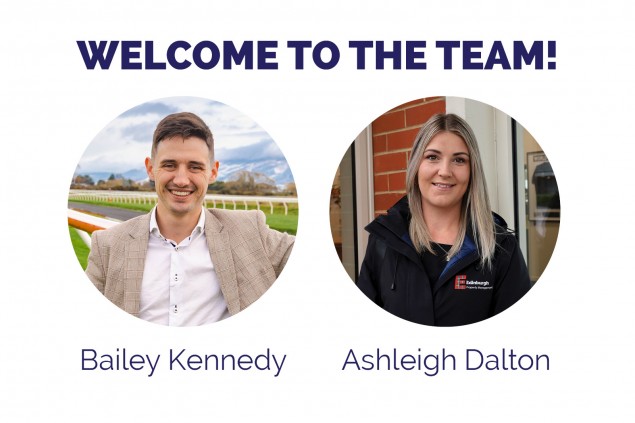 Two new team members
We are thrilled to welcome two new members to our team - Bailey Kennedy and Ashleigh Dalton.
Bailey joins our team of property consultants. A hard worker, genuine and reliable, Bailey's career began in racing. As a property consultant, his experience working with horses, trainers and owners has allowed him to hit the ground running. He enjoys helping clients to achieve the success they're looking for. Away from work, you'll find Bailey keeping up with life at the track, or at the rugby club, catching up with the boys and assisting the teams.
Ashleigh is our new property manager in Cromwell. Ashleigh joins us from six years in the building industry where she was a manager. She has lived more than a decade in Cromwell now, having moved up from Southland and starting her family here. Away from work, Ashleigh's a keen cook and loves to explore Wanaka and Queenstown for new eateries, events and fun activities with friends and family.