The Edinburgh Realty eNewsletter
Issue #54 | September 2017
Archive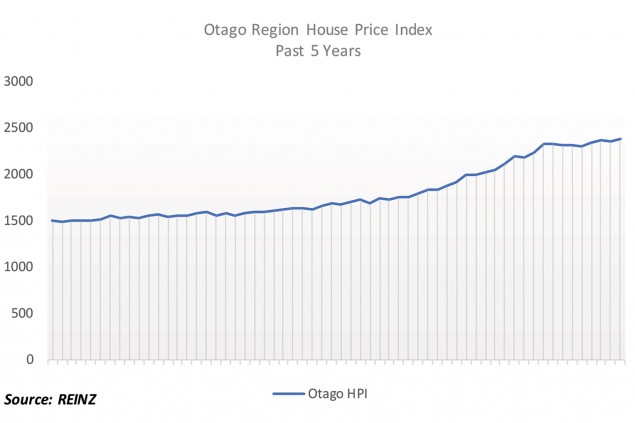 Otago region continues record-breaking run
The national median house price increased by 3.4% year-on-year to $518,000 (up from $501,000), with four regions experiencing record median prices, including Otago – up 15% to $400,000, yet another record.
Excluding Auckland, the Real Estate Institute of New Zealand (REINZ) statistics show the national median price increased 6.1% to $415,838 year-on-year. This reinforces industry observations that people are looking to exit the bigger cities for more affordable and relaxed lifestyles.
Dunedin city
Dunedin's median price rose by 15% over the past 12 months – to $370,000. This was from 140 sales, compared to 191 in July 2016 – a 27% decrease.
Central Otago
In Central, the median price for July was $415,000 – up 5% from July 2016. The number of sales was down, from 35 a year ago, to 27 this July.
Nationwide
In the past month, REINZ called for the LVR to be reviewed, in response to sales falling significantly across New Zealand.
July sales fell by 25%, compared to the same time last year – the lowest number of properties sold in a non-Christmas month (i.e. December/January) since August 2014.
REINZ Chief Executive Bindi Norwell says the two big hurdles holding people back from purchasing a house are access to finance, as the banks continue to tighten their lending criteria, and LVR restrictions.
"This creates an intimidating barrier to entry to the real estate market, particularly for those saving for their first home.
"No matter where we are in the country, agents tell us that there are a good number of buyers out there, but that these two issues are impacting both investors and first-time buyers alike.
"When you throw in an election, winter, school holidays and one of the wettest Julys on record, it's little wonder the number of properties sold last month fell so significantly.
"The LVR restrictions have done their job of slowing the market, but now it seems they are acting as a handbrake, which is why REINZ is calling for LVRs to be reviewed for first time buyers."
Photo caption: The REINZ House Price Index (HPI) measures the changing value of property in the market. This graph shows the steady increase in value of Dunedin dwellings over the past five years.
Data courtesy of REINZ